Welcome to Shri Vadnagara Nagar Mandal Mumbai website
Jay Hatkesh from the desk of President Shri Naishadh V. Vachharajani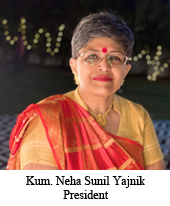 Welcome to one of the oldest Nagar Mandals of India. Established in year 1908 by a legion of visionaries, the organization follows and operates on its fundamental principle of fostering and encouraging community power by way of promoting democratic values and kinship among its members. Shri Vadnagara Nagar Mandal, Mumbai is registered as public charitable trust under the laws of the Maharashtra state (India) and has a written constitution with a proper framework defining its aim and objectives. Mandal's core activities include distributing Educational Scholarships and Prizes, Assisting financial assistance to needy community Members for Medical Aid, Organizing various cultural and traditional programs for community members. Purpose of the activity is to bring the Nagar Community Worldwide together.
Shri Vadnagara Nagar Mandal, Mumbai – Vishishtha Paritoshik Nominations
Shri Vadnagara Nagar Mandal, Mumbai hereby request Members to nominate Vadnagara Nagars who have achieved success in various fields like Arts, Business, Medicine, Education, Charity etc. Every year, we make a point to felicitate these Successful Vadnagara Nagars who can inspire others through their achievements. If you know someone like that, please go ahead and fill up the nomination form and let us know their details. These nominations received from website will be scrutinized by our Committee and we will select the deserving personalities to be felicitated, keeping various criterias in mind. Please note that the Decision taken by Committee for the Selection of the dignitaries from nominations received will be final. No other correspondence regards the same except Nomination will be accepted.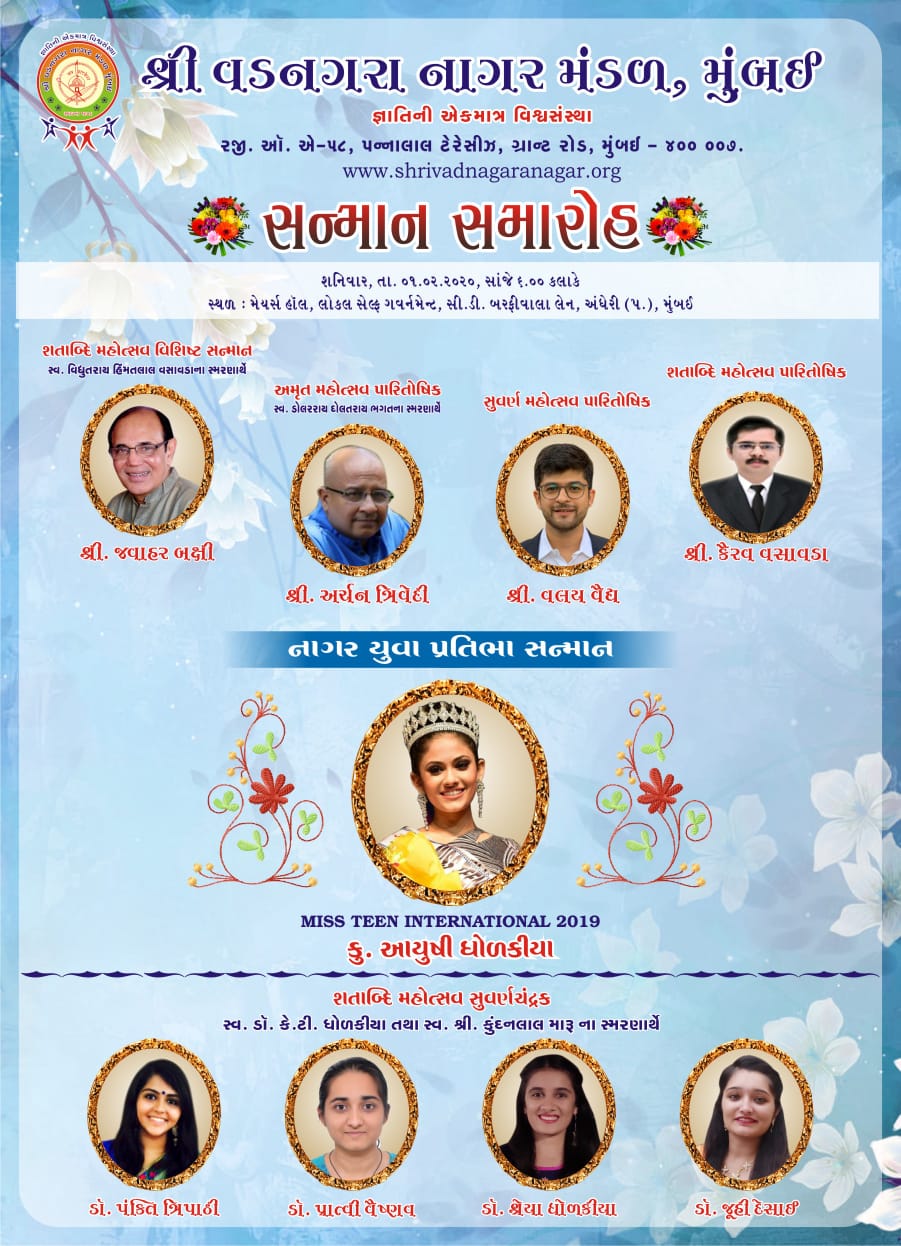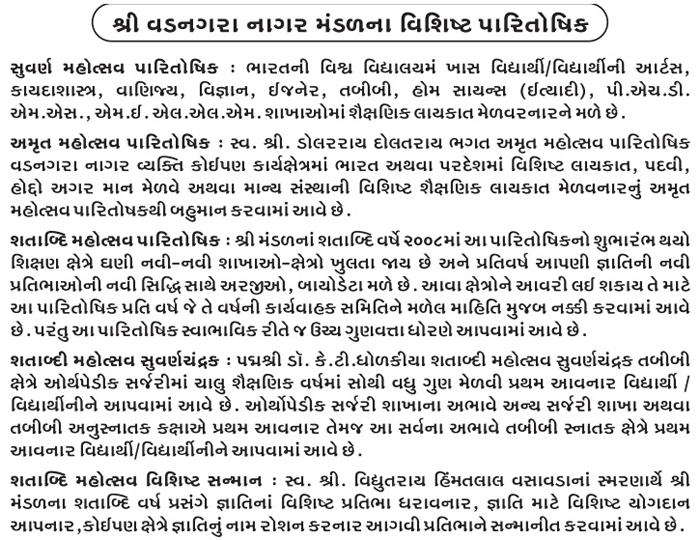 Last Date for Nominations: 15'th December 2019.

Please download the nomination form and fill up the details and send the same on apps@shrivadnagaranagar.org
SVNM Falicitation Nomination Form for Download